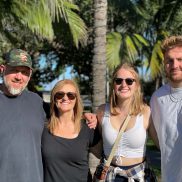 Chad Mitten
President
President- Chad Mitten is a former Navy Seabee and has served his country with honor as well as being in the Construction Industry for over 34 years. Chad believes that the blue collar work ethic that this country was built upon should also be the backbone of this business that he calls his own. Chad has worked hard over the years to perfect the principals that have brought success to every organization that he has been a part of. From coaching Pop Warner and high school football to being an integral part of the management team that decommissioned one of the largest Navy Bases in the U.S. Chad has demanded the highest level of commitment from himself and those around him. It is the essence of that leadership that makes Flexcor what it is today, and what it will become in the future.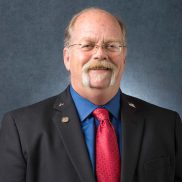 Glenn Montague
Director of Operations Hazardous Materials, Project Manager
Mr. Montague brings 33 years of construction expertise to Flexcor Construction Services as well as an A General Engineering, C-22 Asbestos and Hazardous Materials licenses with the California State Contractor's License Board. Glenn has performed hazardous materials abatement and/or consulting on every military base in Southern California, almost every building in downtown San Diego. Glenn has also worked in Arizona, Nevada, New Mexico and Okinawa, Japan.
Glenn has been involved in the hazardous materials community performing abatement, DOSH and CDPH certified training and consulting since 1988.
Glenn has successfully managed some of the largest Demo/Abatement projects in southern California to include NTC (2000-2002) and Phase 1b, 1c of the San Ysidro Land Port of Entry project with Hensel Phelps (GC), 6 phases of Military family housing with Harper Construction (GC) 
Some of Mr. Montague's qualifications include: 
CA DPH (Department of Public Health) Lead Supervisor/Project Monitor, Inspector/Assessor #00002054-00002056.
Mr. Montague is a California DOSH Certified Asbestos Consultant #94-1359.
ACAC Council Board Certified Mold Consultant #0808024.

 

HAZWOPER certified since 1994
30-hour OSHA
Some of Glenn's hobbies include Golfing, Riding his Harley Davidson Motorcycle and trout fishing Wyoming.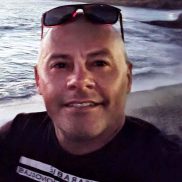 Freddy Rankin
Chief Estimator, Director of Demolition Operations, Project Manger
As Project Manager/Superintendent Freddy has a 20–year record of success overseeing all phases of multimillion–dollar construction, demolition and environmental projects for the government and private–sector clients. Freddy excels at thinking outside the box and has creative, effective and budget oriented critical thinking geared toward the completion of his projects ranging from a small tenant improvements to a multi-story complete building demolition. Freddy is proficient in Bluebeam and B2W Estimating.  
Freddy's experiences include:
Backed by strong credentials and a proven history of on–time, on–budget and high–quality project completions. Freddy's hobbies include fishing, traveling, biking and anything San Diego except the now LA Chargers.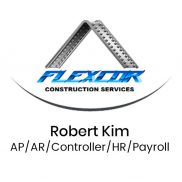 Robert Kim
AP/AR/Controller/HR/Payroll
Armando Amoros
General Superintendent All Operations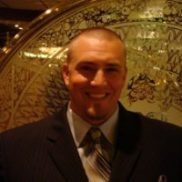 Toby Daggy
Founding Partner - 06/16/74 – 11/14/2017
Toby Daggy is a 3rd generation Contractor with over 22 years experience in the construction industry. Realizing his dream in 2011 Toby started Flexcor in order to build something that lived up to the expectations and standards that he believed mattered. Toby's standards of organization, diligence, and positive attitude reverberate throughout the company. Toby's late father Larry Daggy was a highly accomplished builder, an Ex Marine and a Vietnam veteran. His creativity and unparalleled work ethic that was well known throughout the Military Construction community; Many of his characteristics and philosophies are embodied in Flexcor. Toby believes that these principles, team work, dedication and relentless tenacity define what will become the legacy of Flexcor in the decades and years to come. Toby on what Flexcor is "We believe at Flexcor that excellence cultivates respect, our amazing team members at Flexcor are out in the field cultivating that respect every day, they, our team, create the foundation that is Flexcor. That is who and what we are. "